"Halal Certification is the key to export to the Arab-Muslim world," Wael Alami, Certification Center "Halal Global Ukraine"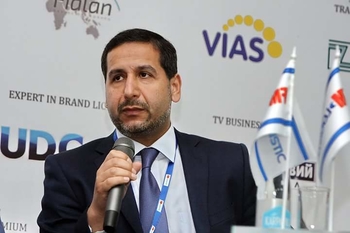 ---
---
If you are targeting and have a desire to export your products to the Arab-Muslim world, you must have a basic document – Halal Certificate. This is what Wael Alami from the Certification Center "Halal Global Ukraine" will tell us at "Beef Conference".
"Halal gives an understanding that there are no harmful impurities in foods, it brings good and safety. All products are controlled by the appropriate Halal committee and the products must meet all the requirements for shelf life and storage," Wael Alami explains.
Before entering the Arab-Muslim market, it is necessary to identify the main market trends for Halal, the priority countries for export and the existing Halal standards.
At the conference you can also listen to the equally important issues of the beef market in China, Turkey, the EU. You can find a detailed program by the link: http://ufexpo.com.ua/uk/beef-conference-2018/
Hurry up to register and get valuable information to grow your business.
We are waiting for you on December 13, 2018 at IEC (15 Brovarskyi Avenue, Kyiv). The event will be held withing the II International exhibition Ukrainian Food Expo.
---
By December 1, the cost of participation is 2750 UAH per person.
Permanent action "2 + 1" - the third ticket is for 500 UAH.
Exhibitors can buy tickets with a discount of 50%.
For additional information and participation please contact us at tel: +38 067 470 82 31 or by e-mail: ak@ukrainian-food.org – Anastasiia Pavliuk.