Ukraine reduced export of beef 29%, pork - 20 times in January-September - FAO and EBRD calculations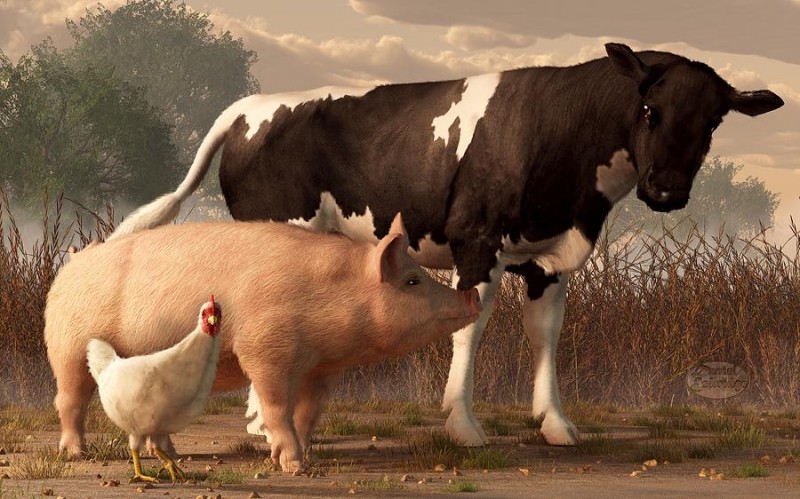 ---
---
Ukrainian exporters sold 27 ths. tons of beef in foreign markets in January-September 2016, which is 29% less than in the same period last year. The volume of pork exports reduced 20 times - up to 2 ths. tons from 40 ths. tons. These are estimates of the Food and Agriculture Organization (FAO) and the European Bank for Reconstruction and Development, which were presented by FAO analyst Andriy Pankratov during a meeting of a working group on the meat market, organized by the association "Pig Producers of Ukraine".
This lag in the export of animal products is offset by the growth in sales of Ukrainian poultry abroad. In January-September 2016 exports of these products amounted to 180 ths. tons, which is 26% higher than last year.
At the same time, live pigs have access to foreign markets. Export of live pigs did not occur in 2015. In the first three quarters of this year Ukrainian pig producers sold abroad 18 ths. of heads with an average weight of 96 kg. Exports of live cattle in January-September 2016 decreased compared to the same period last year by 6% to 33 ths. of heads with an average weight of 344 kg.
Total production of animal products and its imports are higher than last year. In the first nine months of this year compared with January-September last year, beef production increased by 4% (to 170 ths. tons), pork - fell by 3% (to 476 ths. tons) and poultry - increased by 3% (to 855 ths. tons).
Imports of beef grew 1.7 times (to 1.7 ths. tons), pork - fell by 23% (to 3.7 ths. tons) and poultry - increased 1.5 times (up to 59 ths. tons).
FAO and the EBRD analysts noted that there had been surplus production on the market of meat, especially beef and pork. A notable increase in prices by the end of the year should not be expected.
The following year, experts expect a decline in pig and cattle livestock by 3-4%, which would accordingly reduce meat production, and rise consumer demand. However, the meat market will be also affected by uncertain at present factors such as the taxes in animal husbandry, the minimum wage and epizootic situation in the country. Along with the epidemic of African swine fever Ukraine is threatened by a dangerous disease of cattle - nodular dermatitis.
---
---