South Korea is waiting for Ukrainian sweets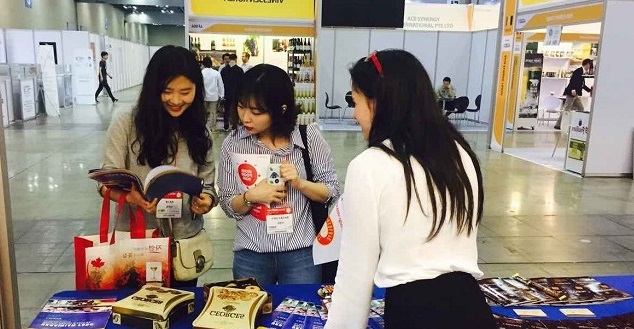 ---
---
A business trip to the Republic of Korea, which Ukrainian Food Export Board (UFEB) organized for Ukrainian food producers, showed the Korean market's high interest in Ukrainian confectionery products, UFEB director Bogdan Shapoval said.
"We visited Korea on May 15-19, took part in Seoul Food & Hotel 2017. Each of the confectionery companies received more than 10 promising working contacts and is now working on their transformation into trade contracts. The Korean market is one of the most demanding not only in terms of quality, but also in terms of appearance of products, and the fact that our companies are of interest speaks of the high positions of the Ukrainian confectionery industry in the world," Bogdan Shapoval said.
Besides the two confectionery companies, two dairy producers also took part in the business trip. According to the director of UFEB, despite the considerable interest of Korean importers in Ukrainian milk, our producers can not realize the contacts received during the trip, since Ukraine does not have permission to export dairy products to this country.
"The opening of the market is a bilateral process, which includes both state bodies and business of the two countries. And the determining factor is the business interest of companies. If it is present in relation to trade with a certain country, then state authorities start opening a market. State Service of Ukraine for Food Safety and Consumer Protection actively works in the direction of new markets, therefore, we hope, our dairy will be in Korean stores soon," Bogdan Shapoval said.
Today, Ukraine accounts for about 2% of Korea's food imports. In 2016, compared to 2015, the export of food products from Ukraine to Korea fell by 12%, to $ 278 million. According to the latest available data of the State Statistics Service, in the first quarter of 2017, compared to the same period in 2016, this indicator grew by 32%, to $ 54 million. The main commodity group exported from Ukraine to Korea are cereals (over 90%).