Top ten Ukrainian goods bought in the world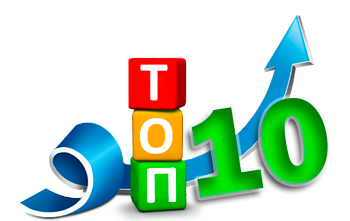 ---
---
"According to the data of the State Fiscal Service of Ukraine, during the period from January to September of 2018, Ukraine exported food products and goods of agrarian industry amounting to 11.4 billion USD," the analytical department of Ukrainian Food Export Board (UFEB) reports.
No one is surprised that among all groups of goods the first place is occupied by grain crops, which export value this year amounts to 4.8 billion USD. They are followed by fats and oils, ready-made edible fats, waxes (3.2 billion USD); seeds and fruits of oil plants, straw and forage (1.4 billion USD); meat and edible by-products (478.9 million USD); milk and dairy products, poultry eggs, natural honey (346.5 million USD).
Top 10 key products that Ukraine exported to foreign markets during the first 9 months of 2018:
Sunflower oil (2,9 billion USD);
corn (2.3 billion USD);
wheat (2 billion USD);
turnip (700 million USD);
soybeans (600 million USD);
barley (460 million USD);
poultry meat (380 million USD);
sugar (150 million USD);
chocolate (119 million USD);
soybean oil closes the list – the total value of exports amounted to 117 million USD.
In comparison with the previous year, the sales volume of poultry increased the most - by 29%, chocolate exports increased by 21%. Among the growing products, it should also be noted soybean oil (+18%), turnip seeds (+15%) and wheat (+6%)," UFEB reports.
The total volume of top 10 products amounts to 85% of the total value of exported food products and goods of agrarian industry.
"Raw materials continue to be the main export product. Moreover, these products follow the global ecological trends - the volume of both production and sales of organic products is increasing. It is should be noted that despite the fact that our main export product is raw materials, we have considerable potential for the export of ready-to-eat products. Ukrainian producers are able to produce products that have a high level of quality and competitiveness in the world market. In particular, this is evidenced by the growth in the volume of chocolate sold abroad," the analytical department of Ukrainian Food Export Board reports.